Last weekend was spent in my second hometown -- Cebu. :)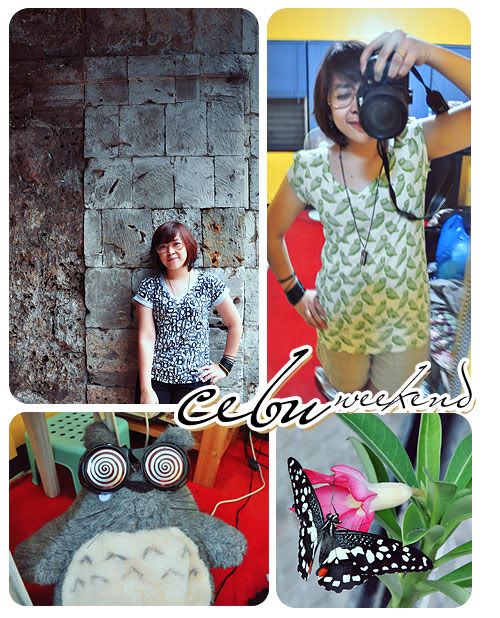 Weekends are best spent outside Manila and in my case this time, I'm back to Cebu (again, for the
nth
time)! Cebu is probably the place that I'll never get tired of. :)
My impromptu trip was suppose to be for an errand to drive for the mother for their high school batch reunion but then turned out that I won't be the driver anymore. And the whole Saturday was up to me to waste. And soooo... I didn't notice that I just spent half the day asleep and bumming in the house. Haha! Late afternoon was spent by going on thrifting!!!
My favorite find! A V-neck shirt with green owls on them. ♥ I'm acquiring this love for V-neck shirts, probably because of my semi-obsession with my clavicle. Shhh...
I also bought a few items and thus the "
wallet damaged
" status was declared! :))
Aaaaaand the highlight of it all was the stuffed toy
Totoro
(from My Neighbor Totoro) and
Tamama
(from Sgt. Keroro) that I got for 350 php. Both of them. Hee~
Then Sunday got hectic because of Church and other errands and in between trips.
Fort San Pedro. We were supposed to drop by the Galleon ship docked in Pier uno, unfortunately the queue was too long so we just went inside Fort San Pedro.
Too bad I wasn't able to take too many pictures because: a) I was too lazy to do so. b) the rain was unpredictable and c) I don't know the other reasons. Haha.
PS.
I will have Alcide this weekend!!! I'm overjoyed!! :D