An internal monologue begins on whether you should take the jacket home with you or leave it alone in the office, looking outside the window you realized that its pretty dark and cloudy,
maybe it'll rain
. But still you go for the later.
The usual commute route commences then in the middle of Ayala avenue, the rain poured --
HEAVILY
. Drat. Next time, I'll really listen to my instincts so that next time I won't get home wet and my shoes soaked.
Now let's move on to the fun part --
PICTURES
!! :)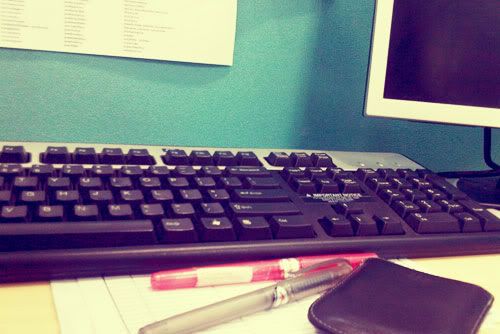 My new desk at my new work. :) This is a busier desk now.
A photo from our photobooth testrun the other night.
On a side note, an officemate said that I remind her of Jan Di from Boys Over Flowers. I still go LOL over it. She even asked me where is Jun Pyo. Hahaha.
I was sifting through my old files in my HDD when I saw these pictures from last year's vacation.
I personally love this photo for some unknown reason!
Also spotted this photo of my desk. Let's label 'em parts, okay? (1) The fruit of my hard work in college :) (2) I love Sgt. Keroro so you'll see a bunch of them in my room. (3) Acrylic paints, from my commissioned work years ago. I used to paint on shoes. I missed doing it. (4) My collection of film cameras. (5) The ginormous chupa chups container -- a
pasalubong
from the bi-eep last year. (6) Gi-eep's panda! (7) Neoprints. If there's one thing so 90's that I love, it would be Neoprints. (8) The WiFi router, oh how I love and hate you altogether. (9) My Instax Mini 10. <3 (10) A random fact: I think I can't live without alcohol, no, not the drinkable one.
What's in your room/desk?
And here's the newest prized possession...
Say Hello to my handome Hiyashi-kun. Finally, a TLR camera!! I can't wait to get films for him and shoot!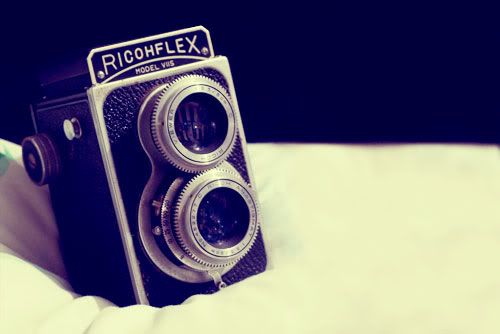 Isn't he the prettiest?
(Yes, because nowadays guys can be pretty too.)