Keipi visited me last night because need to talk our hearts out and we miss bonding moments like this.
Talking things out with a friend really helps..try it.
Cam sessions using X's remote. You can't look sad on a photograph like this.
Just smile. Because everything will be alright.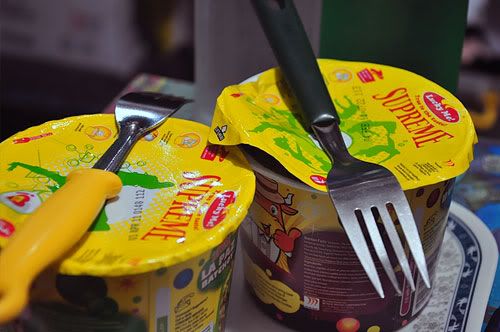 Our dinner. Cup noodles.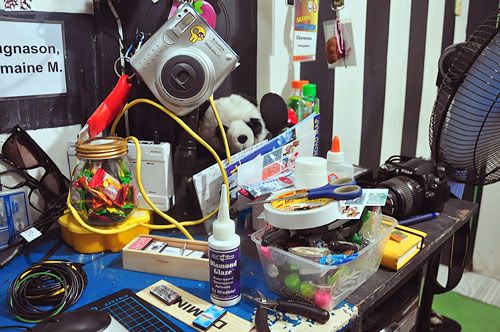 I helped her with her lucky paper stars project while I made her a domino charm. My table is crazy and messy. I better fix it up soon.
The charms are ready to be ball-chained. :) It's up for sale on
LeFabuleuxWorks
.
And a photo of my newly-colored hair for archiving. :) In a few days, the plum color will come out bursting when I'm under the sun.