Hi friends! Sorry it had been a while since my last post. The past two weeks of my life had been both fun and not so fun. *
sadface
* But let's not dwell on it because we might not be able to move on any further.
Moving on....
August 14, 2010 --
BOHOL
!!!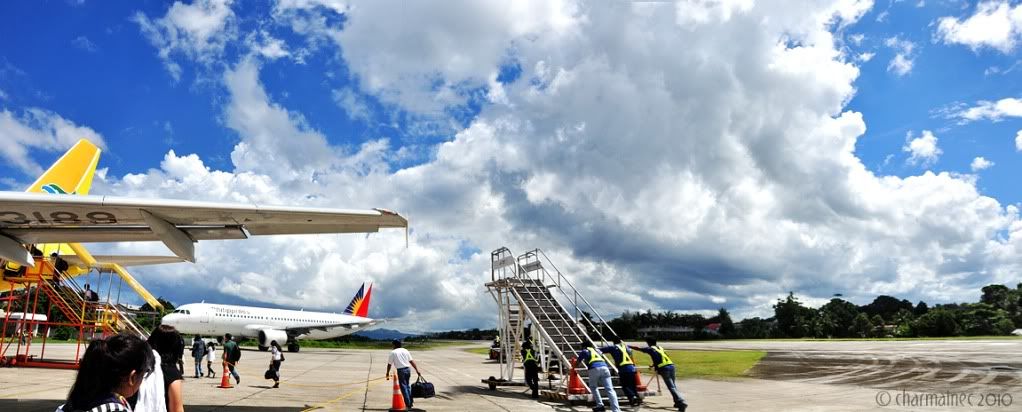 Tagbilaran Airport -- departing for Manila. I hate to see you go but I had a good time.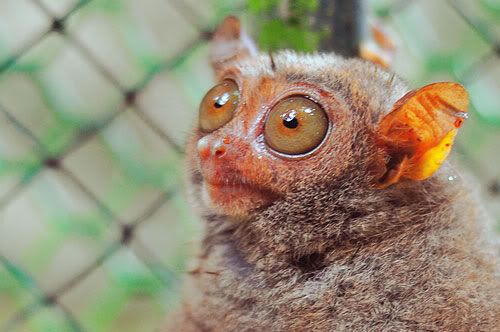 Tiny tarsier -- how cute you are. You're forbidden to be touched but I still did it anyway (when no one was looking). >__<
More photos on my next post! I'll do a separate post on it. :) I took lots of picture to stitch and make panoramic images with but my laptop is sort-of dying on me already (please, dont. i plead.) so we'll have to do with what I can muster with as to my laptop's coordination.
The rest of the week since the 14th until the 20th was was a brew of all freaking playful emotions. It was no fun at all. Not at all. I hope things were easy to sort out like it was before but it only gets harder and harder. :( But I have to be persistent and go on with things going around me or else i'll be left behind.
August 19, 2010 --
Cake Day
!
It's not officially cake day but I was craving for something with cakes for the past weeks and I think this one ended it. Concorde cake from Sugarhouse is ♥. I'm hoping to have at least twice a week or even once-a-month cake day. *
fingers-crossed
*
August 20, 2010 --
Meeting up with Krissy of krissyfied.com
!!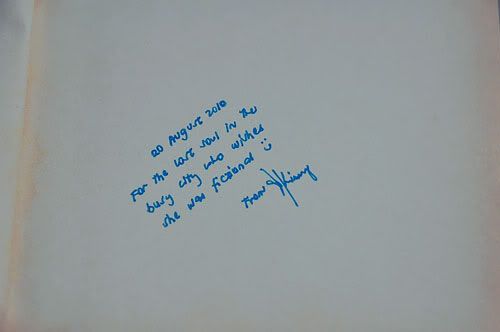 She gave me a little present which I squee-d over shamelessly in delight. Ang the note made me smiled.
"For the lost soul in the busy city who wishes she was fictional." That's me indeed. :)
August 21, 2010 --
Zoobic Safari
@ Subic, Zambales with the officemates.
With the officemates, bi-eep and some friends! SUPER FUN DAY! The weather was really nice to us that it cooperated.
Met up next with Meream of boredandcrafty.com! :) It was a lovely meet although it slipped my mind to bring my camera with me when I handed Krissy's present for her. So instead I take a photo of Meream's present~isn't it nice?
August 22, 2010 -- Movie Sunday with the family.
The Expendables.
I liked the fact that the cast is star-studded yet it wasn't really great story-wise.
But of course I loved how it was action-packed all throughout, okay, graphically hm.. violent? Lol. :P Jason Statham FTW. I really liked him in The Transporter and this movie made me like him more. Haha. And also Terry Crews who played such a bad-ass character but I can't help but laugh and imagine him as Latrell Spencer in White Chicks. Hahaha. *
making my way downtown, walking fast, faces passed and i'm home bound
*